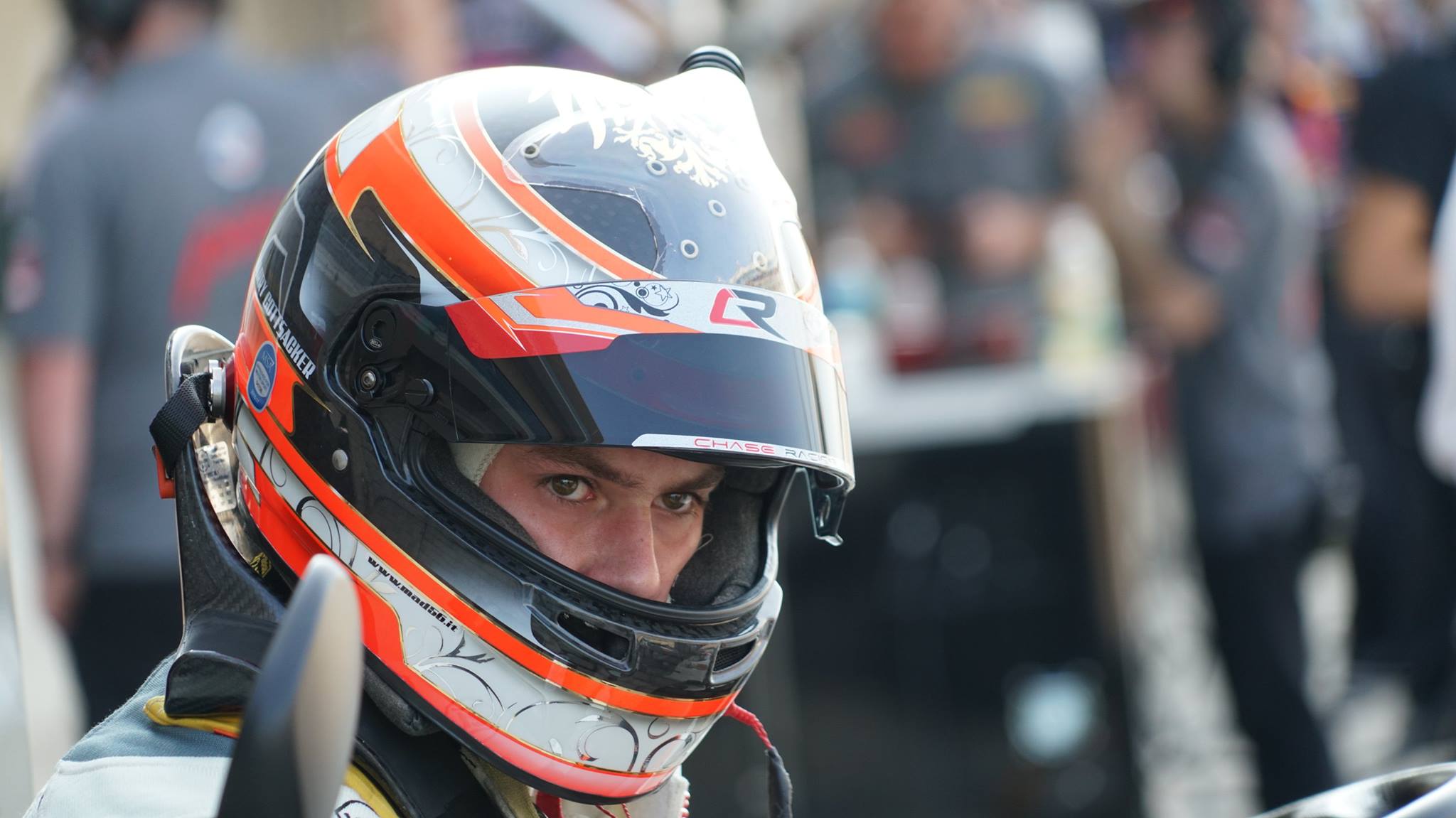 Harry grew up in Alamo Heights, Texas where he started racing karts at 13 years old.  Racing is in the Gottsacker blood, as his grandfather and his father were involved in IndyCar and NHRA teams as he was growing up.  His abundant talent was immediately evident as he won a World Championship race at Daytona International Speedway – in his first season of racing.  His second season he returned to Daytona to defend his title, winning the World Championship race a second time and this time racing in an additional class, where he finished on the podium in 3rd.  By the time he was 14, he was a regular winner in multiple classes and became a factory driver for the Intrepid Driver Program. This afforded him a trip to Italy, representing the USA in the KZ2 World Championship, and a factory ride again for the next season.
At age 16, Harry moved to car racing in both the Red Bull Global Rallycross and the Pirelli World Challenge.  Running only partial seasons in both series, he was able to finish on the Podium at Utah Motorsports Campus and 5th at Laguna Seca in his Ginetta G55 GT4.  He was also able to take Top 5 finishes at the Red Bull GRC events at Dallas and North Carolina in his Olsbergs MSE Rallycross Lites car.
For 2017, Harry raced several races in British GT for Century Motorsport in a Ginetta G55 GT3 with a Silver Class win at Oulton Park.  Additionally, he debuted on American soil in GT3 machinery for The Racers Group in a Porsche 991 GT3R at Circuit of the Americas in the IMSA WeatherTech Series.  Harry also ran several races in Pirelli World Challenge GTS in his familiar Ginetta G55 GT4 and earned dual podium finishes at the Mid Ohio Sports Car Course.
Posting strong finishes in GTS is where he caught the eye of Racers Edge Motorsports Team Owner Jon Mirachi, who was impressed by his speed and maturity on the track. Harry piloted the SIN R1 GT4 in the Pirelli World Challenge GTS Sprint and GTS SprintX championships during the 2018 Season.  Harry was able to win at both Portland and Utah and finish on the podium at COTA, Long Beach, Lime Rock, and Road America.  These strong results led to a 2nd place finish in the GTS Overall Championship and the GTS SprintX Championship.
Harry's success in Pirelli World Challenge catapulted him into a GT4 America Sprint X ride with ST Racing in their BMW M4 GT4.  Harry and Jon Miller were simply unmatched all season by winning four races and ran away with the West ProAm Driver's Championship.  ST Racing would look to Harry again in 2020 and he would drive with Nick Wittmer and finish a close second in the GT4 America Silver Driver's Championship.
He took another large step when he was appointed as a factory driver for the Hyundai supported Bryan Herta Autosport TCR program in the 2019 IMSA Michelin Pilot Challenge season.  A strong drive in front of a large family crowd at Road America saw Gottsacker capture his first series victory.  He would convert solid finishes all season into a second place finish in the TCR class championship in his rookie season.  Gottsacker would remain with Hyundai and BHA for 2020 and would capture two victories at Sebring en route to another second place finish in the TCR class championship.  Harry was paired with Mark Wilkins in 2021 in the all new Hyundai Elantra N TCR to help develop the car into a formidable contender in the category.
Harry would join with Parker Chase in the #98 Hyundai Elantra N TCR for the 2022 season and his fourth with Bryan Herta Autosport.  He scored his sixth pole and set a new record for number of poles in the TCR category at Laguna Seca.  Chase and Gottsacker would also take a masterfully executed win in a fuel mileage race at Mid Ohio in the middle of the season.  Gottsacker also joined Samantha Tan Racing in 2022 in their new BMW M4 GT4 at the 24 Hours of Dubai, Spa 24 Hours, and Indianapolis 8 Hour.
Harry will return to Bryan Herta Autosport in 2023 and Pilot the #33 Hyundai Elantra N TCR with Robert Wickens.